Quick couplings
We are the main Polish dealer of Italian company Stucchi - one of world-leading producers of hydraulic quick couplings.
Our offer includes quick couplings suitable for great variety of applications required by clients.
The main advantages of Stucchi quick couplings are:
easy use,
safety,
high quality and durabiity,
availability directly from the stock,
interchangeability with other couplings in accordance with ISO standards.
Check also: Table of compatibility with Caterpillar and JCB machines
(PDF, 2 MB)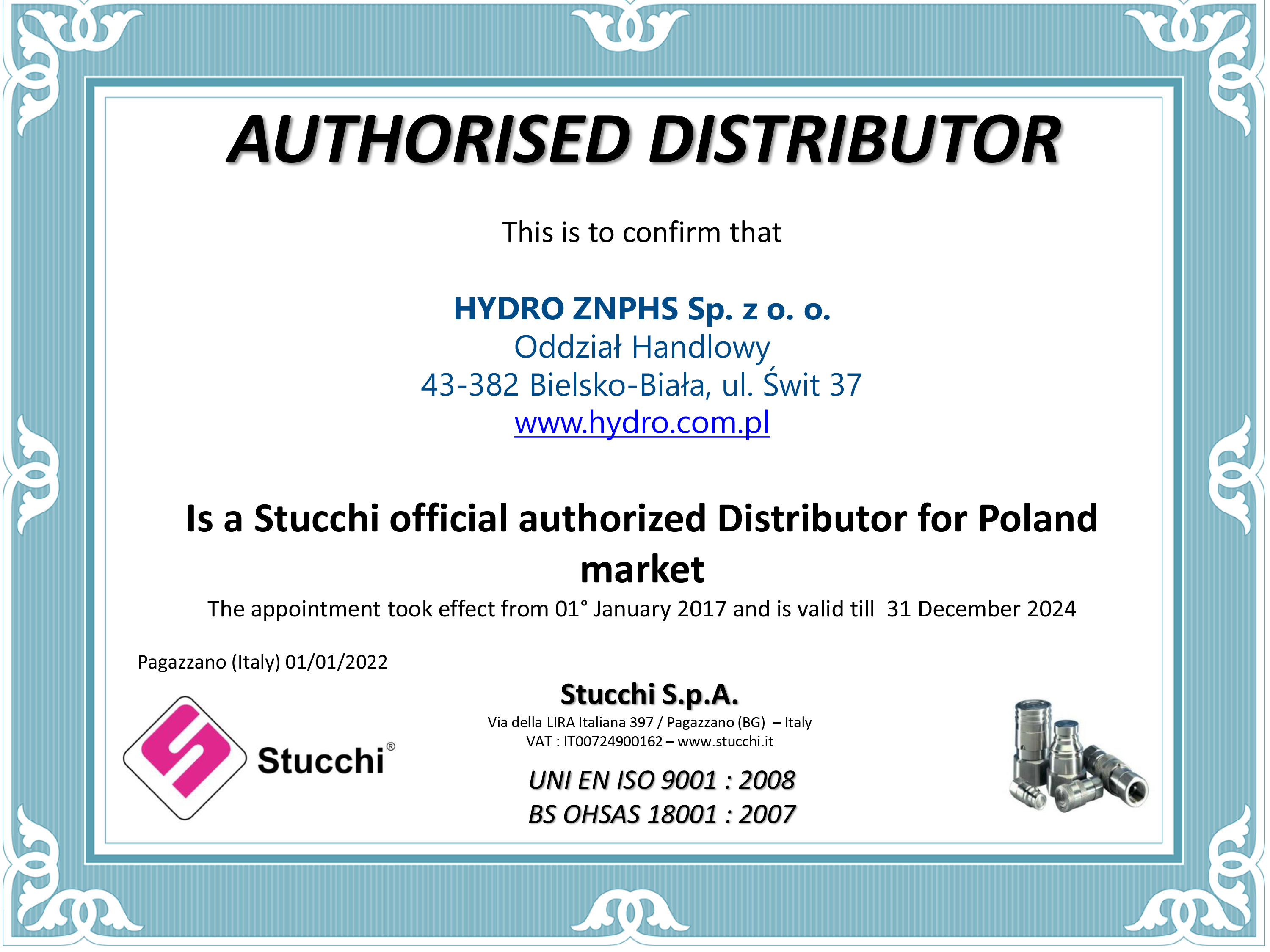 HYDRO ZNPHS Sp. z o.o.
ul. Strażacka 60
43-382 Bielsko-Biała, Poland
VAT no.: PL 547-01-70-044
REGON: 008093410
Contact
Regional Operating Program of Silesian Voivodship